Ideas about Feelings

The good news is that with a piece of paper, pencil and people, you have it. Discover and share. You and those you want to get to know and find an easy way to share feelings, just sit around and talk ... or ... take a piece of paper and make lines for 6 squares. Then tear up tiny pieces of paper and jot down some feelings that are important to you or you want to discuss. Everyone do this, jot down a feeling and fold the paper in 4ths and drop into a hat or pot. Then each person draw and on one square draw a picture, symbol or just write words to describe that feeling. Continue doing this until you have completed all 6 squares, then fold the paper and drop it into the hat or pot (container). Then before drawing the results, talk about how it felt to you to do this. Then each of you pick a paper and one-by-one discuss each square as to what you think it meant, what you feel about it and so on. Each taking turns.
It is a GREAT way to get to know yourself as well as others.
We did this with our family and children when they were very young and continued this for quite some time. The subject matter can change, but it is always an adventure and always intense.
The game can also be played on a computer, with only yourself to express things to yourself, with many others in a party environment or just in silence or with sounds in front of a campfire or fireplace. It's all about discovering and talking about your feelings rather than ignoring them, stuffing them or letting them go unnoticed at the cost of losing valuable insights about who you are and want to be.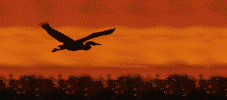 [ Up ] [ Computer Ideas ] [ Design Ideas ] [ Feelings ] [ Game Ideas ] [ Garden Ideas ] [ Gift Ideas ] [ Hiking Home Page ] [ House Ideas ] [ Internet Ideas ] [ Large Creations ] [ Pets ] [ New Venture Ideas ] [ Quit Smoking ] [ Photo Ideas ] [ Productivity Ideas ] [ Uniqueness ] [ What If ]
Created by: Creative Customized Solutions