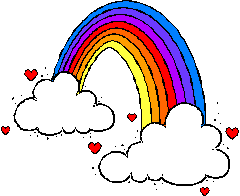 Love Is A Rainbow

Published in "A Treasury of Famous Poems - Famous Poets Society"
Library of Congress - Cataloging in Publication Data ISBN-0-9641493-6-2
We all have this yearning, the need to belong,
Search long and hard and wonder what's wrong,
When due to our color, our size or our shape,
Love just eludes us, as open wounds gape!

We live life with honor, with hope and zeal,
Yet, look in wrong places, to make our love real.
Love can't be possessed, it's part of our soul,
All sizes and shapes, love is a rainbow!

Love lurks in the meadow, or on a dark street,
You'll know when you've found it, feels good; tastes sweet.
No one can own us, and it's not just for people,
All life needs love, the bird on the steeple!
The hungry, the well-fed, the homeless and rich,
The cats, the dogs, now here comes the hitch,
Love is life, and life is confusing,
For the disciplined mass, or those who are using!

Love is hot lava, or a rhapsody,
Patient and waiting, for discovery!
Timeless and gentle, somewhat of a 'mind blow',
Love, life's essence, hides out; eludes us so!
It's everywhere, within us all; (love is joy), a beautiful rainbow!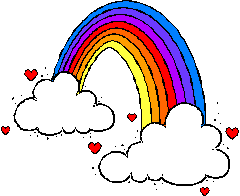 My Poetry 2 | My Poetry 3 | The Spirit
About CCS • My Music • My Poetry • Background Fun • Animations • Game Fun • Images & Photos • Critters Galore

CCS Home ● CCS Site Map
Created by: Creative Customized Solutions