Asta's Poetry - Part 3
Filling Holes In The Soul

Published in "Famous Poems Of Today - Famous Poets Society"
Library of Congress Cataloging in Publication Data ISBN 0-9641493-2-X - 1995
(Listening in on a talk between parent and child in the '90s)

Dreams and visions, the products of soul,
And the soul-less wander never to find,
Products of hope, or the setting of a goal,
Or a life with true meaning, of any kind.
As giving begins, the soul becomes richer,
And visions become the light that guides,
As love is your source, and fills your pitcher,
The hole in your soul shrinks, subsides.
Possessions and things that weigh you down,
Keep you down and threaten your soul,
Yet this major pursuit empties your heart,
And your spirit just hovers on a distant knoll.
Wondering and wandering, with silent screams,
Devoid of the wisdom of a better course,
The burden of this weight, and the lack of dreams,
Torment the hearts, in such quiet remorse.
The giving is getting, that paradox of life,
The growth in your spirit, and suddenly whole,
On cotton feet, visions and dreams replace strife,
And you magically heal that hole in our soul!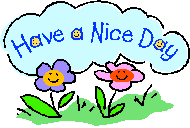 My Poetry 2 | My Poetry 3 | The Spirit
About CCS • My Music • My Poetry • Background Fun • Animations • Game Fun • Images & Photos • Critters Galore

CCS Home ● CCS Site Map
Created by: Creative Customized Solutions